A sample is a key to getting buyer order. It represents the whole production. So we have to be careful about sample making. All garment manufacturers maintain all the quality of their sample. Before placing a final order a garments buyer ask for a sample and it is garments maker's responsibility to make a sample and give them accordingly. If you are the learner then flow chart of garments sample making will help you to understand the sample making procedure.
Flow Chart of Garments Sample Making
Garments design or sketch (Manually or Computerized)=> Basic Block(Manually or computerized)=>Working pattern(By machine)=>Cutting=>Sewing=>Sample Garments=>Problem of production or develop process/sample or production matters=>Costing=>Delivery to buyer=>Sample approval=>Production pattern(By hand or computer)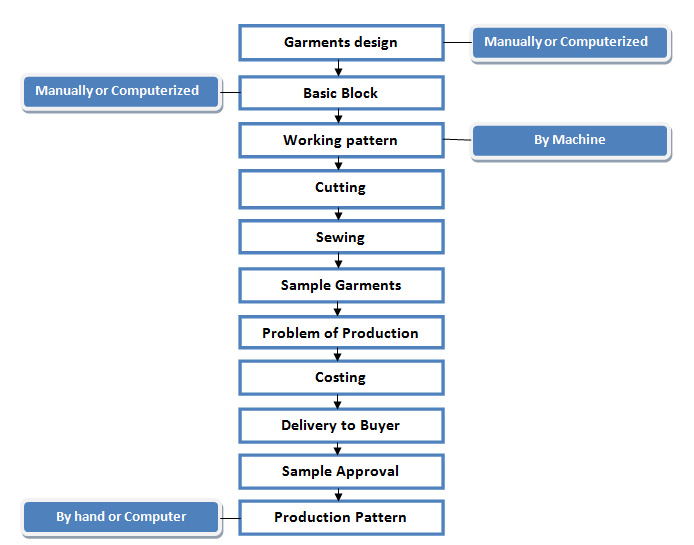 Written by
A.M. Amirul Islam (Washim)
Facebook: Amirul Islam Washim
E-mail: [email protected]
If you like this article please do not forget to share on facebook and put your valuable comments.