What are the Responsibilities of an Apparel Merchandiser
In the Apparel sector now a day's Apparel Merchandising is a well known and preferable job profile. As a student of textile engineering, many of us dream to be an Apparel merchandiser. This job carrier is also well known to others people beside textile related personnel. If you want to be an apparel merchandiser then you must know the responsibilities of apparel merchandiser.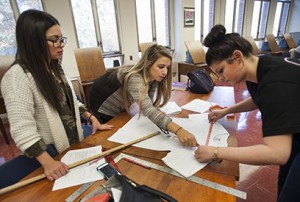 Merchandising
The word Merchandising comes from the word Merchandise. Merchandise means buying and selling something.
The whole activities of merchandise ( means the activities of promoting the sale of goods) is "Merchandising". Merchandising is a process/function for what to buy and how to sell. In other word merchandising is the marketing activity responsible for ensuring a product's desirability, both in qualitative and quantitative
The person who deals with the merchandise is called Merchandiser. If a person deals with apparel merchandising then the person is called "Apparel Merchandiser".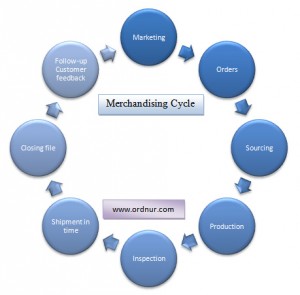 Merchandising Process
Mainly merchandising is a part of the marketing process. There are required 4 P's to complete the whole process of merchandising.
Product
Price
Place/Distribution
Promotion
Responsibilities of Apparel Merchandiser
Doing work with buyers/sellers closely and determining a range of commodities or goods to sell.
Doing work in right time in right place considering time & place for buying goods demand
Calculation the prices of goods
Preparing current sales figure
Giving policy guidelines to the buyers
Taking responsibility promotion, display
With the help of merchandising manager determining a strategy of goods
Monitoring stock management
Preparing purchase orders to match range plan from buyers
For the buyers preparing detailed spreadsheets
Planning for the whole production process and financial process
Ensuring purchase order raised to budgets.
Fabric and accessories sourcing and tracking
Negotiation with buyers/factories/and others about cost price.
Approving samples.
Factory production scheduling and production tracking
Monitoring all production process.
Ensuring preparation of all shipping documents.
Arranging final inspection
Shipping plan and booking
Ensuring shipment in due time.
So, hopefully, it was helpful for you. If you like it do not forget to put down your valuable comment and share on facebook

Written By
Engineer Sheikh Nurja